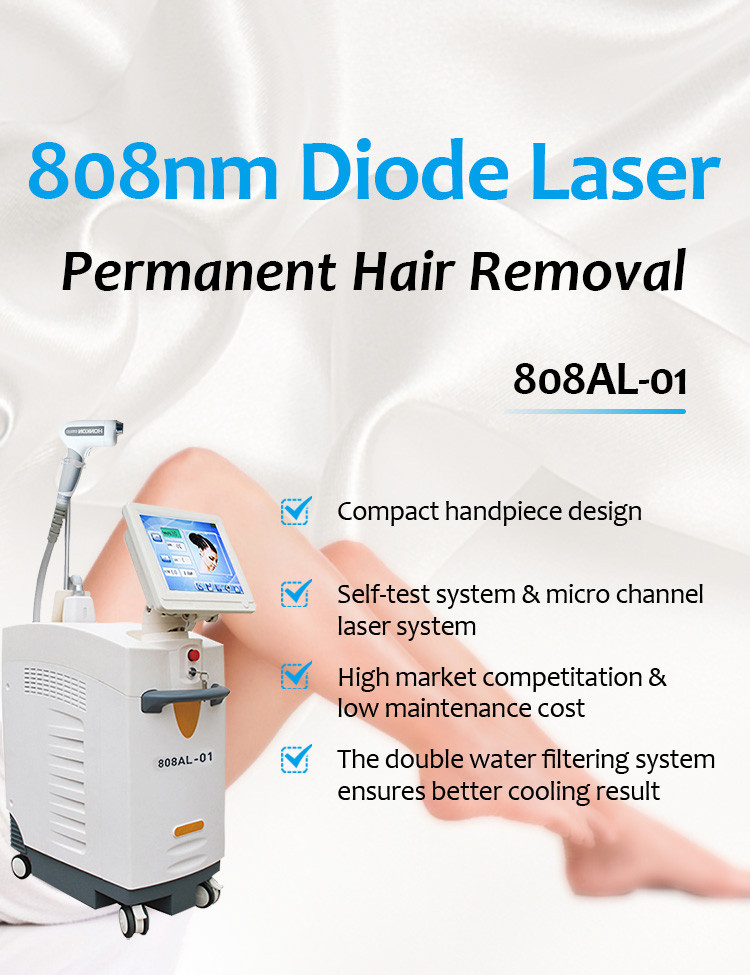 Laser Hair Removal Treatment Theory
The laser selectively acts on the melanin in the hair follocle, which destroys the germinal region in the hair warm.
Natural hair shedding, to achieve the purpose of hair removal.
Stimulate collagen regeneration, reduce the pores, make the skin tight smooth at the same time.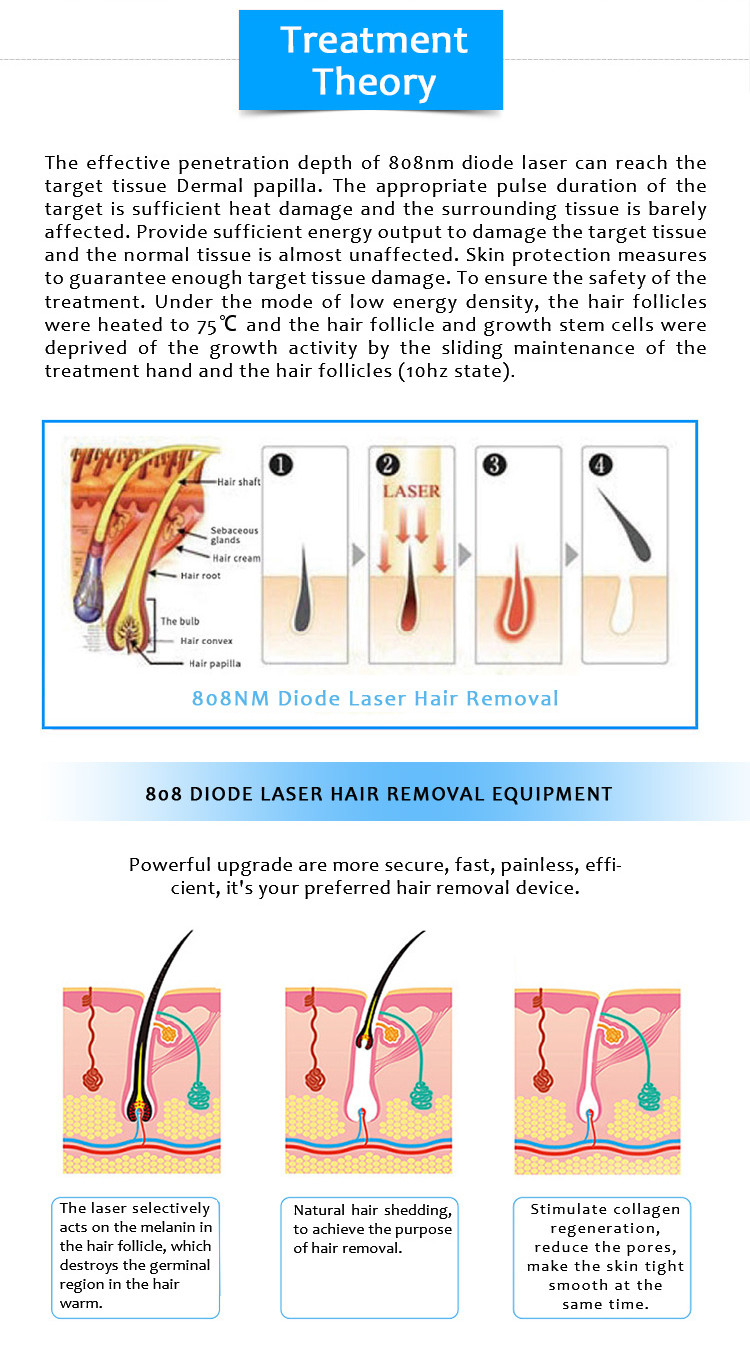 I,Detail showing.Machine, handle and display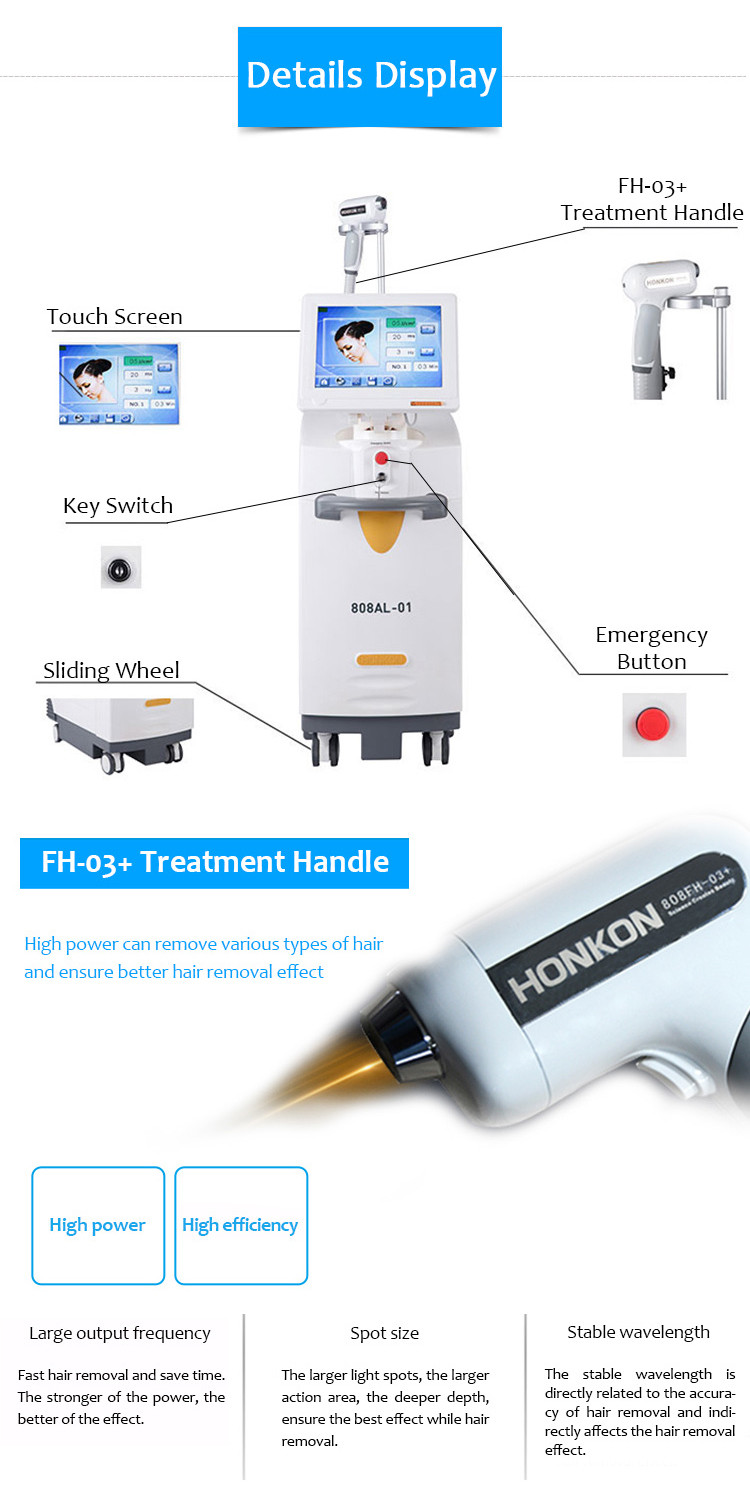 II,Application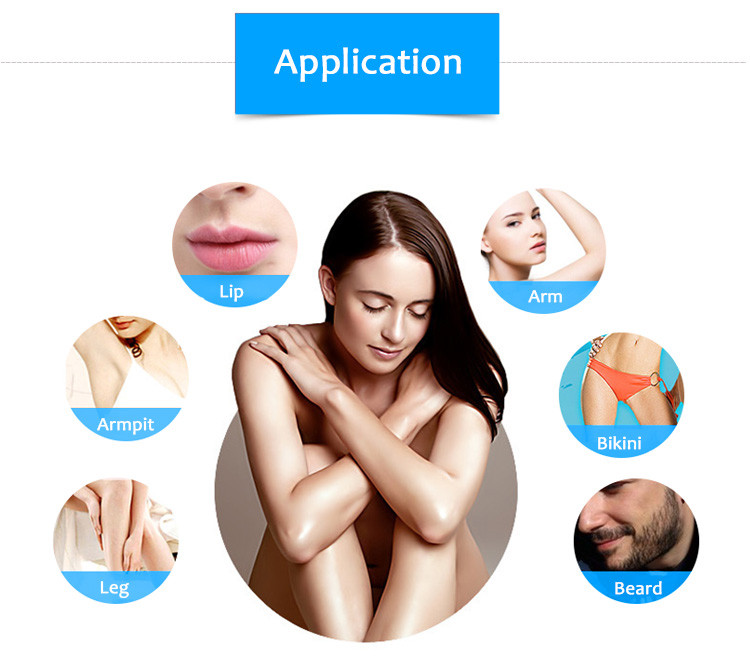 Features & Advantages
1.Laser power up to 300W
808 diode laser beauty machine, 300W high power, narrow pulse width, ultra-ice hair removal, high speed and accurate. Germany Laser Source. Higher energy and longer life span.(Over 50million shots) 6 years, no problems.
2. deep penetration
808AL-01 large spot size(13mm*13mm) deep laser penetration ensures more secure hair removal effect.Big handle for the body Hair Removal, fast and efficient,
3. Adopting advanced micro channel technology
The most cost-effective portable hair removal equipment with micro channel technology worldwide realizes diode laser freezing painless hair removal.
4.Vertical model with wheeler
Condensed vertical diode laser hair removal machine with powerful micro channel technology is more suitable for transportation and carrying(mobile medical treatment).to put it in clinic and carry.
5.Nice cooling systems.( Air cooling+water cooling+semi-conductor cooling) 15 seconds can get cooling,1 minutes can get chilling, 2 minutes can get ice. A nice cooling system can keep a safe and comfortable treatment.
Results and Sessions,
Diode laser 808nm, higher power Machine.
Good results.
It needs 3-4 Sessions to complete Hair Reduction.
Diode laser Hair Reduction Good Feedback.
Operation Videos