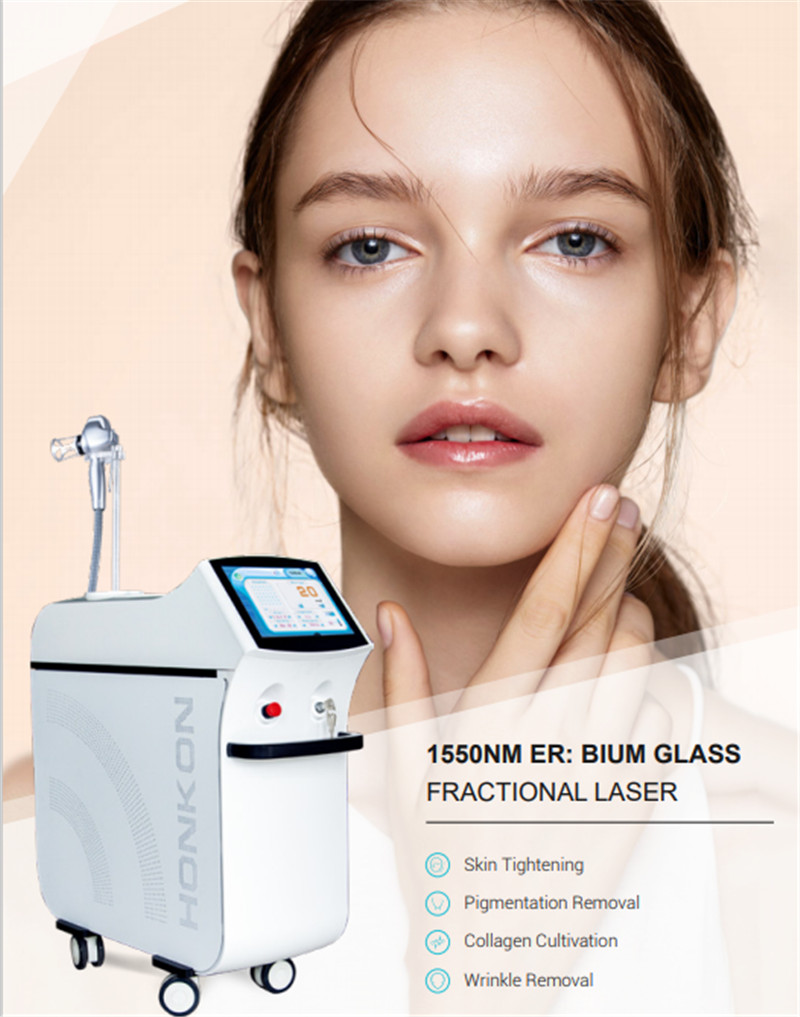 TREATMENT THEORY
The Er:bium glass fractionallaser adopts fiber laser with 1550nm wavelength and installs a CPG which is arranged in a matrix scanning output, emitting a 50um-80um spot through a high focusing lens. The target tissue is water in the dermis, foming matrix-like holes (O.12mm) around the focal spot penetration directly. The penetration depth of these small spots is about 2mm. At this point the normal tissues surrounding tiny holes generate heat bridges which starts the wound rehabilitation reaction and thermal effects between scarfskin and dermal tissues, then experiencing inflammation phase, proliferation phase, remodeling phase. Cosmetic lotion can be applied into the wound for rehabilitation one hour after the irritation.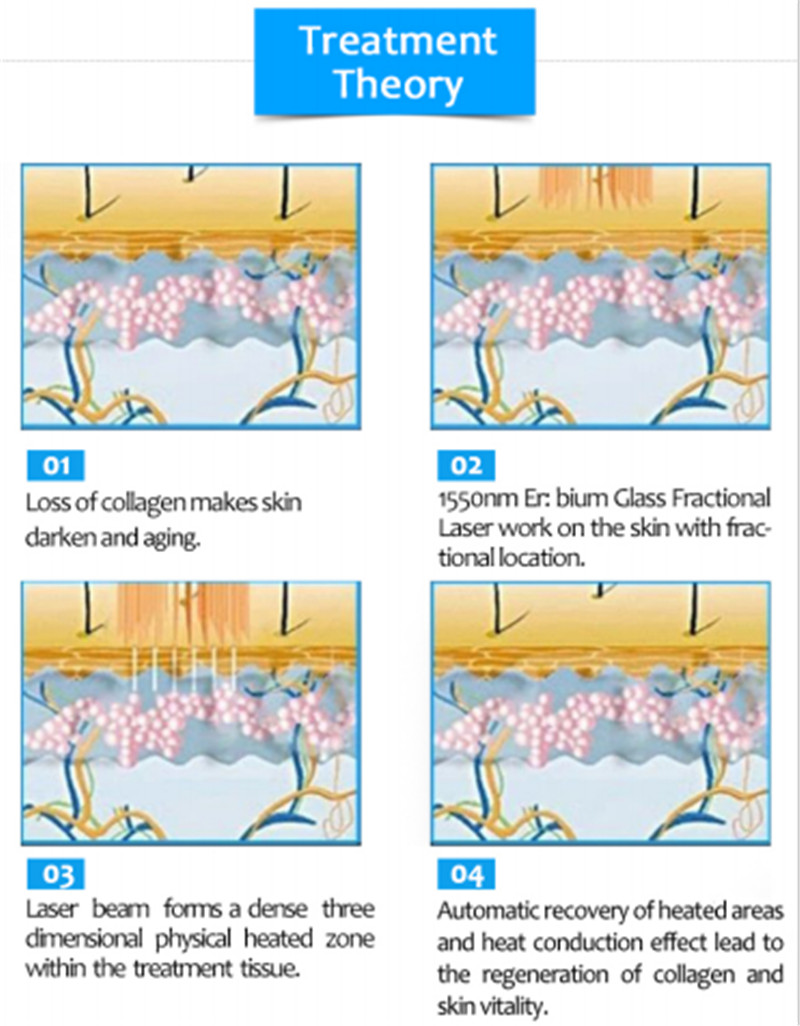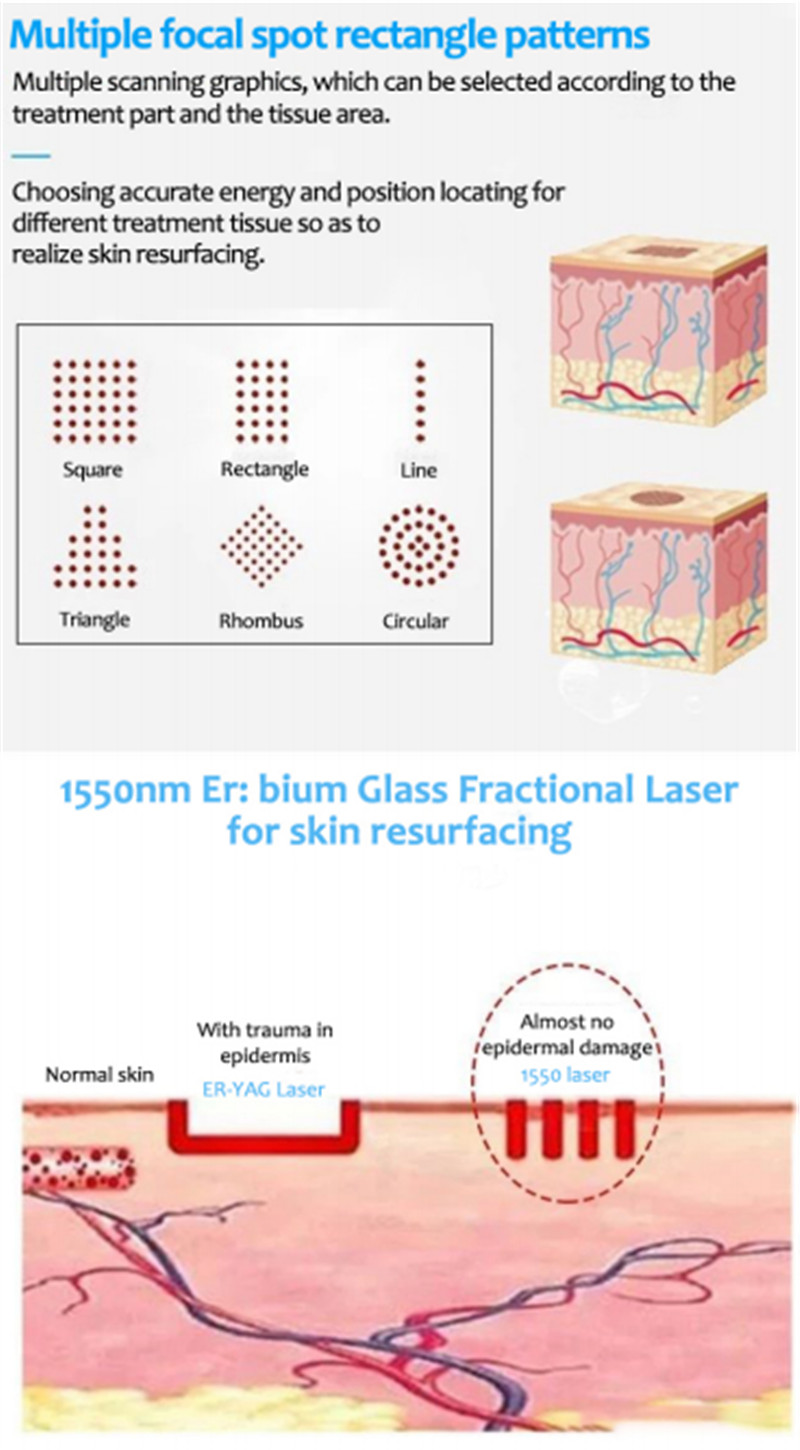 application
Large pores, fine lines, skin tightening and whitening, skin loosen, stretch marks, Acne scars.
Pigmented skin lesions: Melasma, freckles, age spots, sun spots, CAMLS.
Reconstruction of photo-aging skin.
Wrinkles caused by sunlight or early aging wrinkles, wrinkles on lower eyelid, fore lip and crow's feet.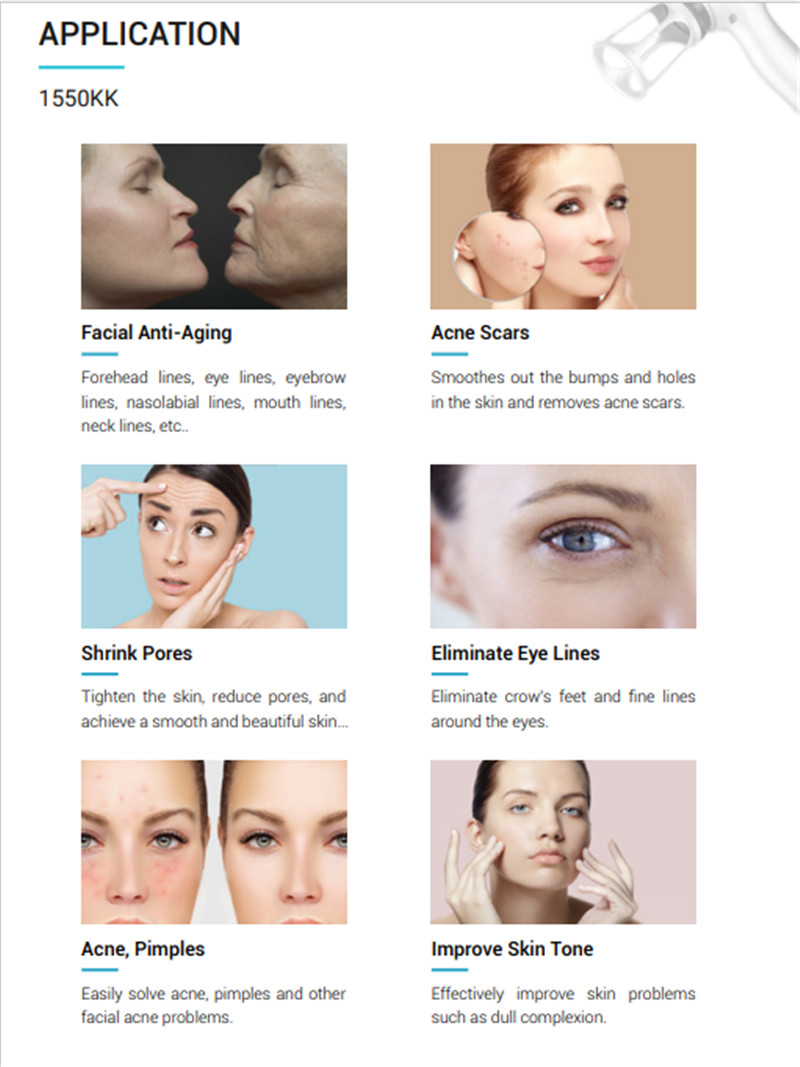 Detail showing.Machine, and spare parts display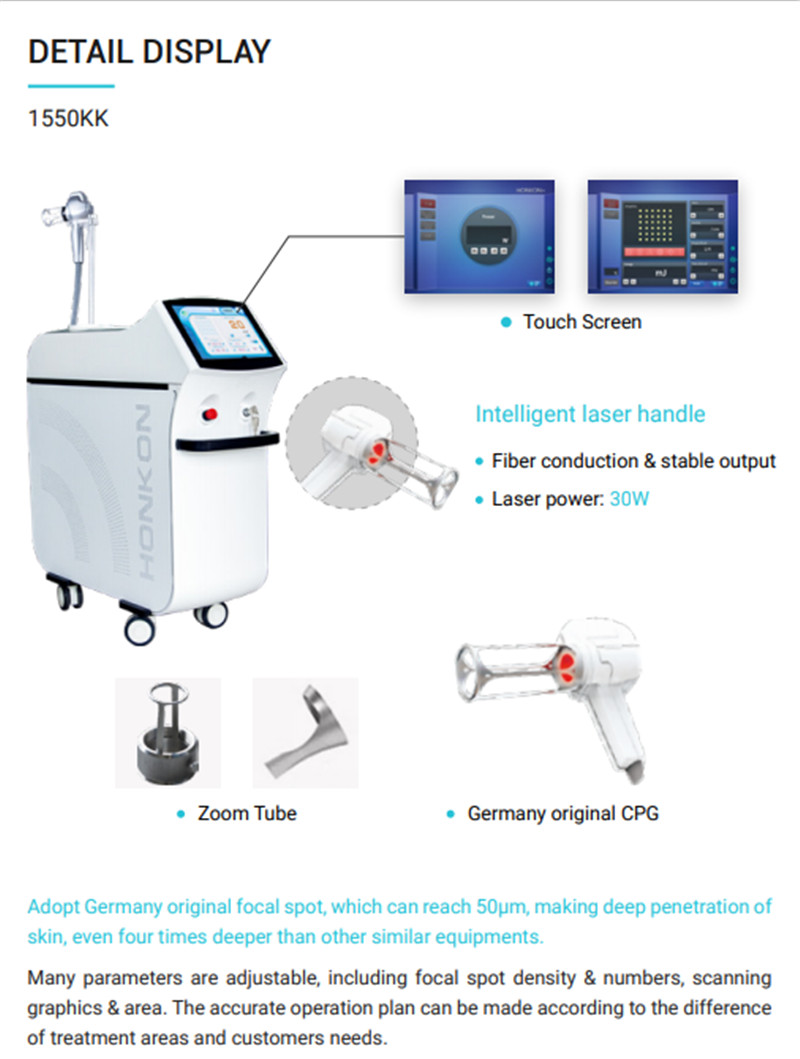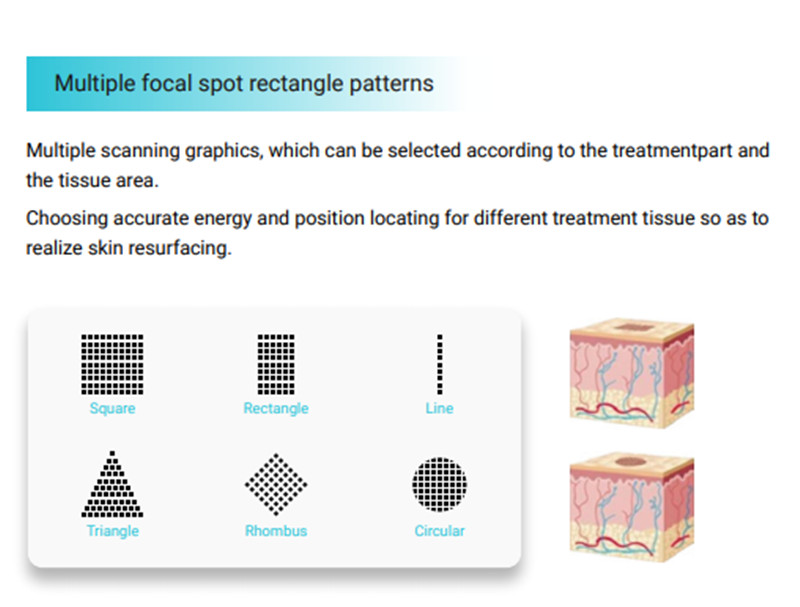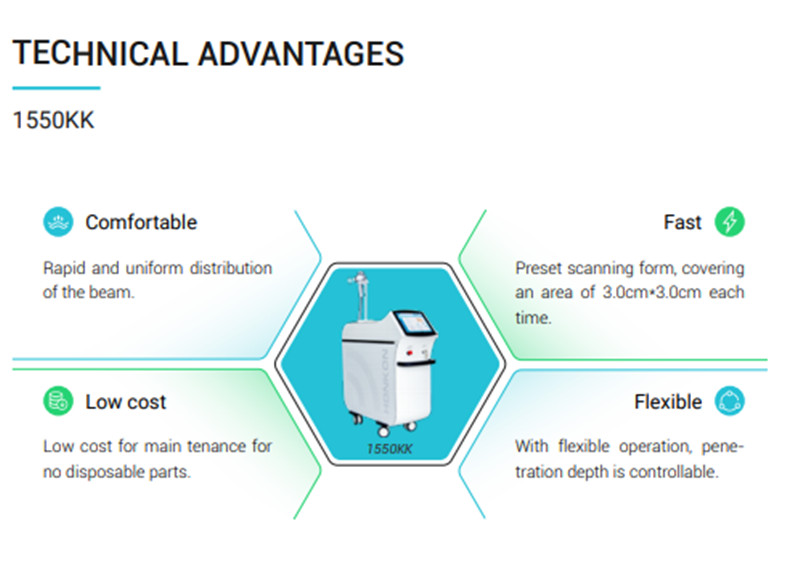 ADVANTAGES
German IPG 1550 Fiber laser device with peak 30W ensures deep penetration to wake up collagen,non-ablative renewal skin with sessions efficiently.
50-80um spot diameter, less thermal ablation and deeper penetration, less side effects and minimum downtime.
No Skin type limit (Fitzpatrick I-VI)
Random Scanning avoids thermal damage caused by heat accumulation, reducing the pain of the treatment.
3 kinds of optics lens meet different area treatment requirements.
The Vaginal tip transmitting can complete the procedure with 10-15 minutes and one session. At the same time, it can reconstruct the outer vagina.
Air cooling Technology reduces patient discomfort.
before&after