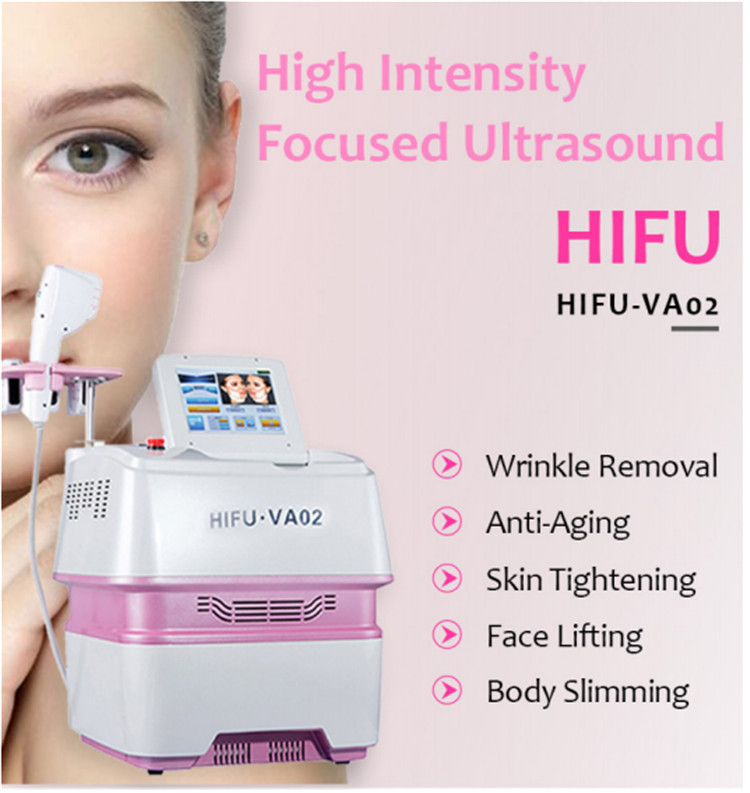 High intensity focused ultrasound
Hifu-va02
wrinkle removal / anti-aging / skin tightening / face lifting / body shaping
Treatment theory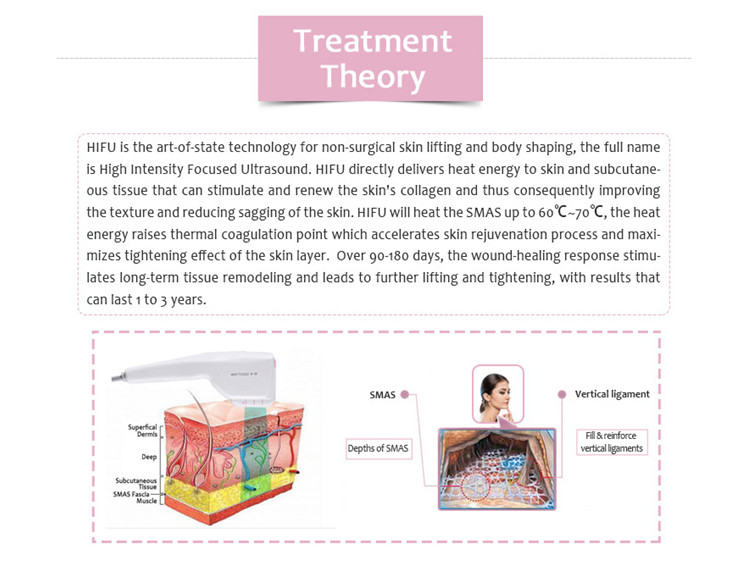 Can be precisely achieved epidermis layer, dermis layer, SMAS layer and subcutaneous layer, It doesn't damage the epidermis, finish treatment can make up immediately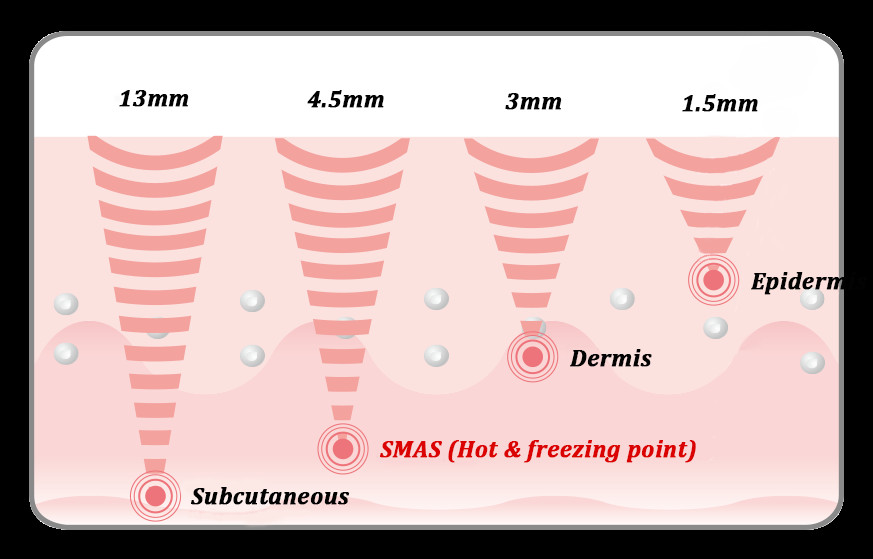 Application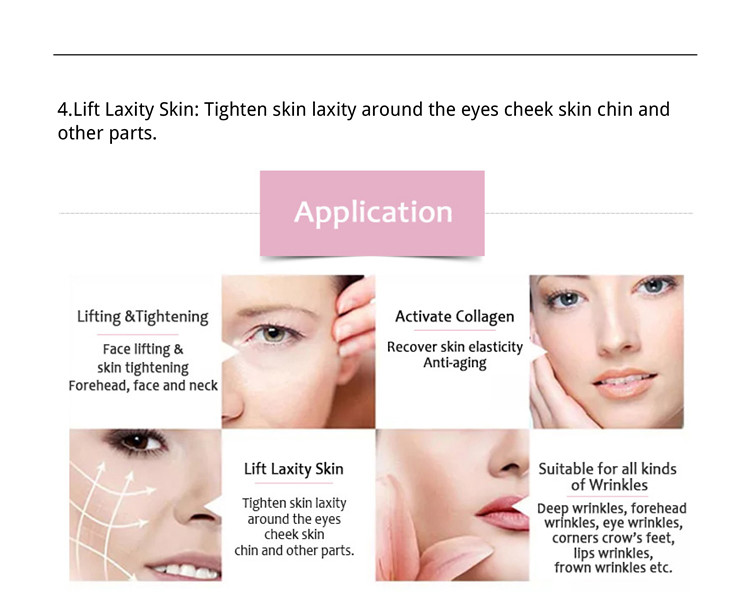 1. Activate Collagen: Recover skin elasticity Anti-aging.
2. Lifting & Tightening: Face lifting & skin tightening Forehead, face andneck.
3. Suitable for all kinds of Wrinkles: Deep wrinkles, forehead wrinkles, eye wrinkles, corners crow's feet, Lips wrinkles, frown wrinkles etc.
4. Lift Laxity Skin: Tighten skin laxity around the eyes cheek skin chin and other parts.